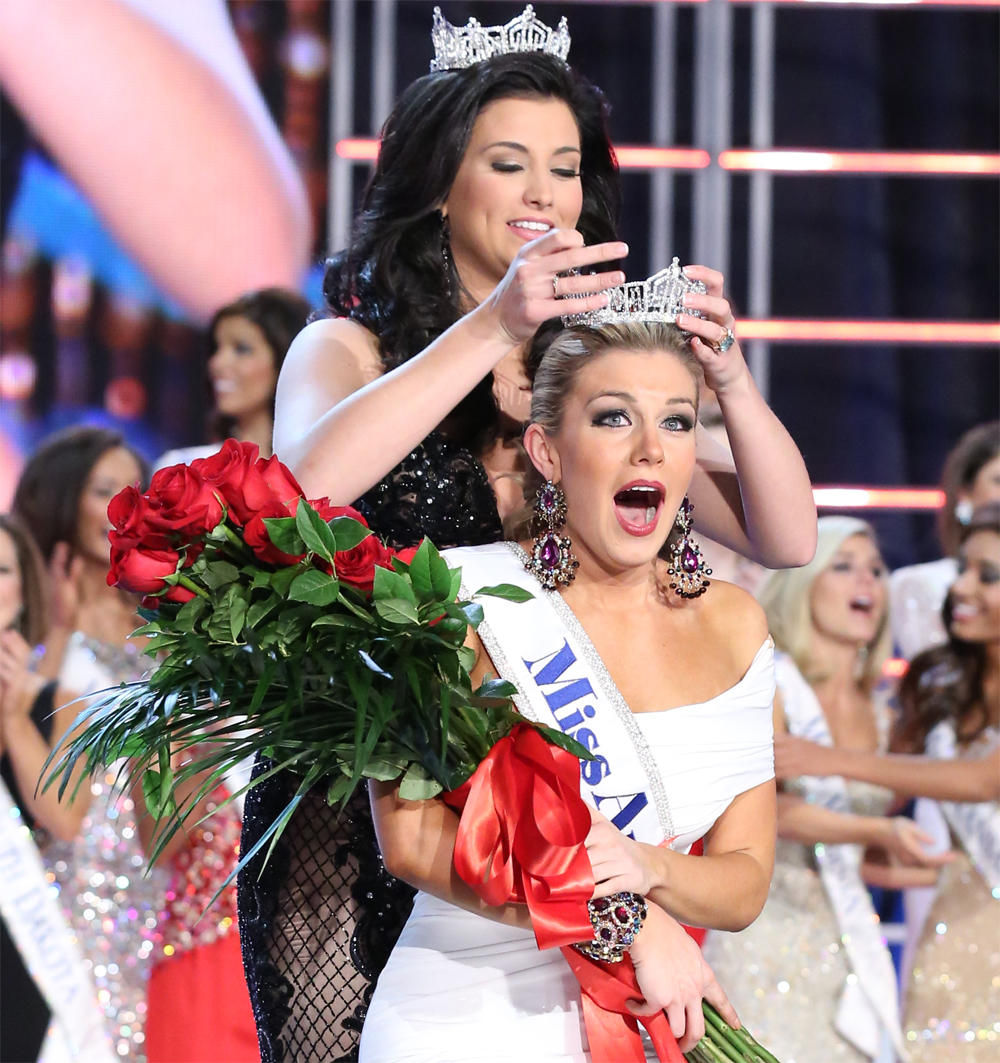 23-year old
Mallory Hagan
was crowned Miss America 2013 at Planet Hollywood Resort and Casino in Las Vegas. Mallory has been involved in the Miss America Organization for 10 years! She started as a teen in the Miss Alabama's Outstanding Teen program, was the 1st Runner Up in Miss New York 2010 and 2011, and will now compete in the Miss America Pageant – a childhood dream! She performed tap dancing to James Browns' "Get Up Off Of That Thang"
1st Runner Up is South Carolina's Ali Rogers, 2nd Runner Up is Oklahoma, Alivia Clifton, 3rd Runner Up goes to Lexie Madden from Wyoming and Miss Iowa Maria Cary bagged the 4th Runner Up title. Completing the Top 10 who competed in the Talent portion are: Illinois, Maryland, Tennessee, Texas and Washington. Completing the top 12 who competed at the Evening gown competition are: Alabama and Indiana. Completing the Top 16 who competed in the Swimsuit competition are: Florida, Kentucky, Montana and Utah.
America's People Choice for the Semifinals award goes to Montana while for the special twist in this year's edition, the judges are given a time to choose a favorite who didn't make it to the semifinals and that's Washington.
Miss America 2013 Mallory Hagan will not compete in any international pageant but she will travel all across US for Miss America and her cause.

Miss America 2013 was aired at ABC and had a simultaneous webcast on websites including UBC. The show was hosted by Chris Harrison and Brooke Burke-Charvet for the second time.