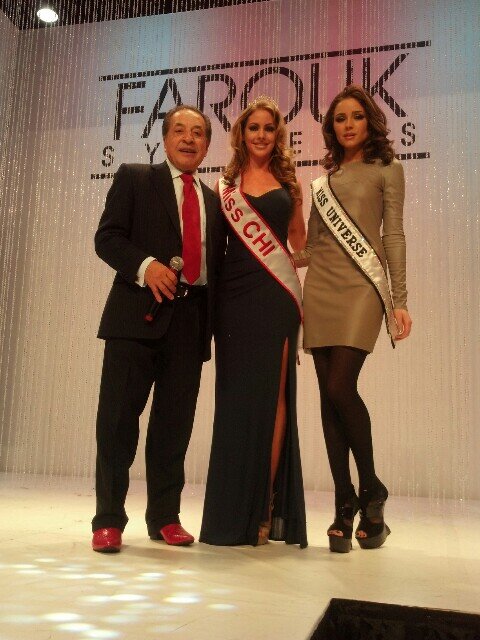 Farouk with Miss Chi Universe 2012 Nathalie den Dekker
and Miss Universe 2012 Olivia Culpo
Dekker's Evening gown portrait at Miss Universe
2012. Dekker was Miss Tourism International 2011
and earlier last year, she competed at Miss World
2012 in Ordos.
Not long after Miss Universe 2012 concluded, Chi by Farouk Systems, the official hair care sponsor of the Miss Universe Organization, organized an online voting to elect Miss Chi Universe. Nathalie den Dekker of Netherlands was crowned as Miss Chi Universe 2012 by Miss Universe 2012 Olivia Culpo at Farouk Systems' stand at the annual America's Beauty Show in Chicago. She will be the official spokesperson and model of CHI.