On the night of October 7, 2011. The new Miss Intercontinental 2011 was hailed in Orihuela, Spain. Miss Intercontinental 2010, Maydelise Columna of Puerto Rico crowned USA's Jessica Hartman. Here are the full results: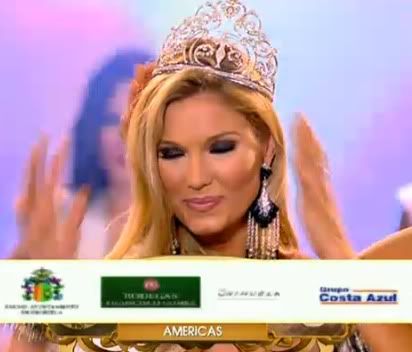 Winner: USA - Jessica Hartman
1st RU: Spain - Gloria Maritnez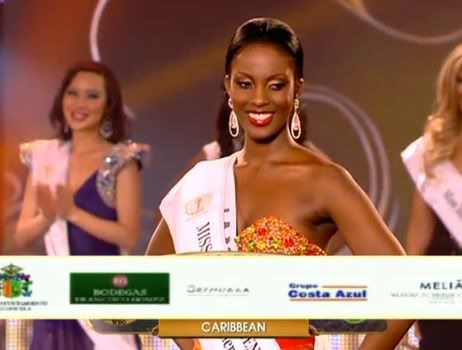 2nd RU: Jamaica - Chavoy Gordon
Top 5: China and Ethiopia
*Top 5 are based on "one finalist per continent" basis
Semifinalists:
Americas
Bolivia
Uruguay
USA
Asia and Pacific
India
Korea
China
Europe
Portugal
Russia
Spain
Caribbean
Cuba
Jamaica
Puerto Rico
Africa
Ethiopia
Mauritius
South Africa
Awards:
Best in National Costume: Peru
Best Body: Uruguay
Miss Photogenic: Martinique
Miss Congeniality: England
......................................................................................................................................................
(Maydelise Columna from Puerto Rico, Miss Intercontinental 2010)
Hola a todos! We have great news from the official site of Miss Intercontinental.

Today, we give you updates from this awesome pageant. So pack your bags up cause we're heading to Ciudad de Orihuela! Vamos mi amigos!
"We are pleased to inform that the 2011 MISS INTERCONTINENTAL Pageant will be telecast from Orihuela (Alicante), Spain on October 7th, 2011. Orihuela is the capital of the region of the "Vega Baja del Segura" it has also been a former kingdom. The city was named the first city of the province of Alicante and is the Birth Place of the spanish poet Miguel Hernández.
This year we are celebrating the 40th anniversary of MISS INTERCONTINENTAL and we are looking back on a marvellous history which included exiting places, stunning winners and high level entertainment.
All delegates will arrive in Alicante Airport on September 22 and will enjoy the wonderful clima, the great hospitality and the magic of an old but modern city with numerous munumental buildings. The final will be on 7th of October in the historical Teatro Circo. The Teatro Circo was buildt on May 22, 1892 situated at the Central Market (Plaza de Balmes) in Alicante. It remained active until 1906. The following year in 1907 was dismantled and transferred to Orihuela. It shows an area of ​​French origin, now almost disappeared in Europe. The transfer to Orihuela began in early 1907 and it opens doors in April 25, 1908. it has a capacity of 2,000 guests. We have been overhelmed when the city offered us to stage the 40th anniversary in this historical and exclusive Venue which has the charme of the 18th century.The Meliá Palacio de Tudemir Boutique Hotel will be the official Host Hotel for all our delegates and the WBO Staff. The new Meliá Palacio de Tudemir Boutique Hotel is located in a former luxury Palace built in 1755, it has been completely restored and now shines with new luster. The hotel is located in the heart of Orihuela, Alicante, in the historic city center with its many shops and monuments and just a few minutes walk from the Venue. With no doubt we are sure to have found the right place to celebrate our round Birthday and we are looking forward to meet all of you at the Costa Blanca in Spain!"
Source:
http://www.missintercontinental.com
Candidates Batch 2:
http://theuniversalbeautycouncil.blogspot.com/2011/10/miss-intercontinental-delegates-part-1.html
Candidates Batch 3:
http://theuniversalbeautycouncil.blogspot.com/2011/10/miss-intercontinental-delegates-part-3.html
Candidates Batch 4:
http://theuniversalbeautycouncil.blogspot.com/2011/10/miss-intercontinental-delegates-part-4.html
National Gift Auction
★★★ HOTPICKS ★★★
Week 1:
http://theuniversalbeautycouncil.blogspot.com/2011/10/miss-intercontinental-2011-hotpicks.html